In his ongoing effort to bring you the best of what modern dentistry has to offer, Dr. Shvartsman is the first general dentist on Long Island to offer the benefit of low-radiation digital 3-D X-ray technology to his patients. In May of 2010, the Galileos Cone Beam Computed Tomography (CBCT) system was installed in our Smithtown, Long Island dental office.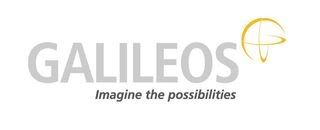 Dr. Shvartsman's patients will fully benefit from the revolutionary cone beam digital 3-D technology of the Galileos. At LI Center for Healthier Dentistry, our doctors and dental hygienists are no longer limited to interpreting 2-D X-rays, and they no longer have to make "educated guesses". A quick fourteen-second, outside-the-mouth scan is all it takes. Patients will not have to suffer through upwards of eighteen to twenty-two uncomfortable, individual, inside-the-mouth X-rays. This is extraordinary news for patients with a high gag reflex, a small mouth, or patients who have difficulty taking conventional X-rays.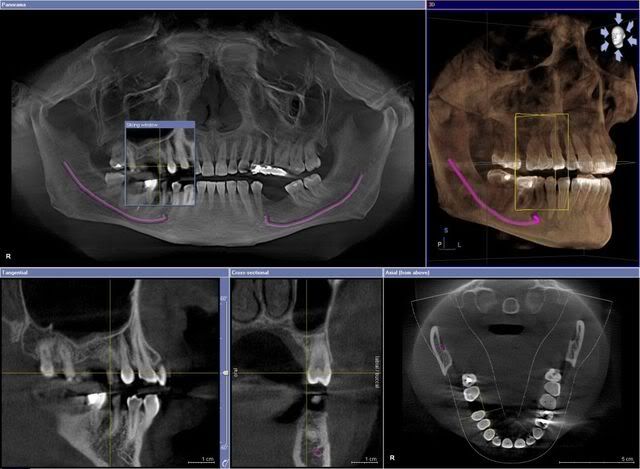 With the Galileos images, Dr. Shvartsman can see inside bone and teeth in three-dimensions, making diagnosis more exact and accurate. This translates to safer and more predictable treatment outcomes. The Galileos uses four times less radiation than a complete set of digital X-rays and eighty-to-one-hundred times less radiation than traditional CAT scans. Additionally, both the jaws and the sinuses can clearly be seen with a 3-D Galileos scan, while a complete set of eighteen-to-twenty-two individual 2-D X-rays only show the teeth and a small amount of the surrounding bone. Moreover, physicians, including ears, nose, and throat specialists (ENTs), are now referring their patients to Dr. Shvartsman for Galileos scans.
Improved diagnosis is just the tip of the iceberg with the Galileos. Not only can Dr. Shvartsman see the extent and proximity of tooth decay in relation to the tooth's nerve, newly viewable horizontal slices through the tooth allow Dr. Shvartsman to accurately identify all the nerves inside the tooth. At LI Center for Healthier Dentistry, we have observed a fifty-to-sixty-percent root canal failure rate during initial exams of new patients to our practice. Many of these root canal re-infections are due to overlooked nerves. Some teeth have one-to-two additional nerves inside them. When these nerves are not found nor treated properly, the tooth may remain painful or become infected months-to-years after treatment.
Armed with Galileos 3-D scans and our surgical dental microscope, the possibility of LI Center for Healthier Dentistry missing any additional nerves is a virtual impossibility. This vastly reduces or eliminates the need for apicoectomy surgery, and it also eliminates removing crowns and posts in the future in order to redo the root canal treatment. Our patients can feel confident that their treatment will be done correctly the first time, and no additional time, expense, irritation, or pain will be a part of their future because of missed nerves during a root canal treatment.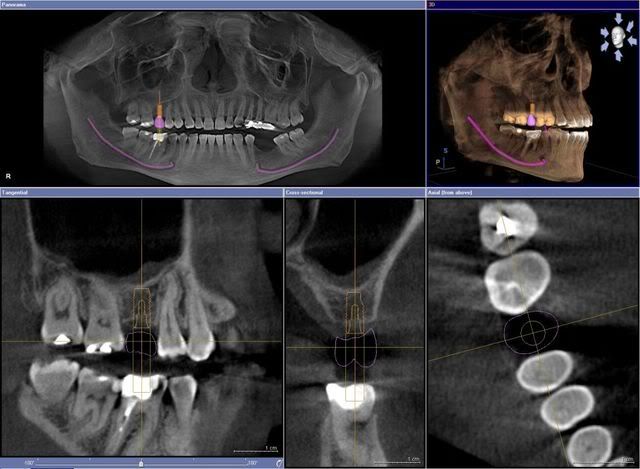 Combined with the CEREC CAD/CAM system, a 3-D surface scanning technology that allows our practice to make porcelain crowns and veneers in our office in just one visit, the Galileos facilitates dental implant procedures that are faster, safer, more precise, and less costly. Many of these dental implant procedures are minimally invasive and without incision. This technology has also allowed Dr. Shvartsman to reduce fees for a single tooth implant to below the cost of a three-tooth bridge. Unlike most implant surgeries that are eyeballed, the Galileos implant positioning software uses a virtual plan that enables our implant procedures to be done with a surgical guide that allows for the placement of a dental implant to one-tenth-of-a-millimeter accuracy in all three dimensions. This level of predictability is truly a leap forward in dental implant treatment.
Guided Surgery Video
The ability to scan through teeth and bone in three-dimensions allows for more accurate diagnoses of infections, root fractures, abscesses, cysts, and tumors. Problems that were difficult or impossible to diagnose with 2-D X-rays can now be clearly seen with the Galileos scan.  
If you have lingering pain or a problem that has eluded diagnosis, we welcome you to take advantage of our superior diagnoses achieved by the Galileos 3-D cone beam technology at LI Center for Healthier Dentistry. We are proud to be the only general dentistry office on Long Island to offer the Galileos 3-D X-ray scanning technology to our patients.